A loan to help you go further
Our secured personal loans make getting what you need easy. You could go on an overseas trip, renovate your home, or pay off other debt. You can borrow from $2,000 to $100,000, as long as you've got an asset to use as security (like a car) and that we're confident you can make the repayments.
Our team can help you:
tailor repayments to your income – weekly, fortnightly or monthly
find the best interest rate
find the right loan to suit what you want to do.
What you need to apply
If you apply in person, and bring these documents with you, we can usually give you an answer within the hour.
Bank statement less than 30 days old

Who can apply?
You can apply for finance with us if you're a New Zealand resident or visa holder over 18 years of age, hold a valid New Zealand driver licence, and have regular income.
How long it takes
Apply in person with proof of your identity, address, income and expenses, and we can usually give you an answer within the hour. Otherwise we aim to give you an answer on the same day.
After you're approved
We'll guide you through the loan contract, help you understand your rights and obligations, and then ask you to sign it.
If you have any concerns or questions about your loan agreement, seek advice from your lawyer or accountant before signing.
What you can use as security
We'll ask you to secure your loan using a vehicle, or another asset, that you own. This asset covers the cost of the loan in case you're unable to pay it back.
We'll work out your asset's value, and you'll need to prove you're the legal owner and there's no other loan registered against it.
Use your loan to pay off other debt
You may be able to combine your existing debt into a single loan with one contract, one interest rate, and one regular repayment.
Before you choose this option, consider:
Are any of your existing debts nearly paid off?
What is the fee to pay off existing debt? How does this compare to fees on the new loan?
Is the interest rate on the new loan higher than your existing rate?
Will you stay in debt longer by switching?
If you answer 'yes' to any of these questions, you may end up paying more with a consolidated loan.
How it works
It's only three easy steps to apply with us.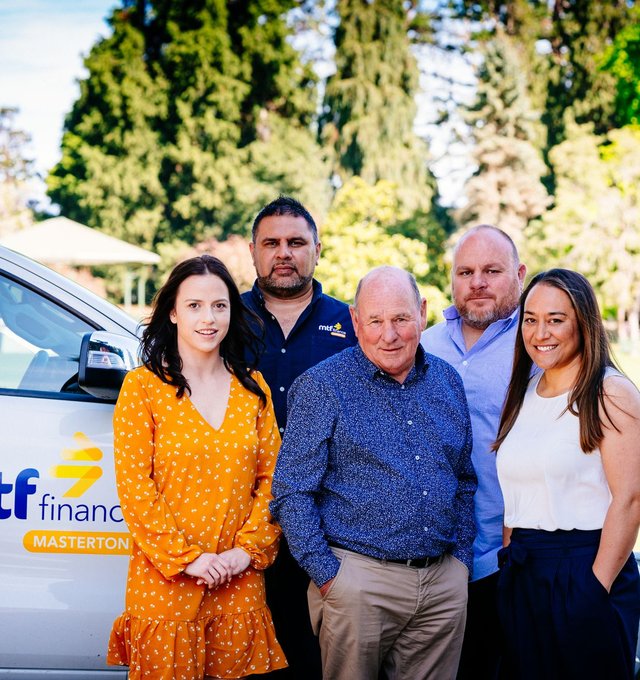 Apply

Apply online, call, or drop into see us.

Talk with us

We'll work with you on a loan that suits your needs.

Get approved

Share some supporting documents, and we'll get right on to it.
Why choose us
Here's some reasons why our customers trust us to help them get what they need.
We're here for you
Straight-up service, honest advice, and support that's just a phone call away.
Same-day approval
We can usually let you know how much you're approved for on the same day you apply.
Locals backing locals
We're local people living and working in your community.
We take the stress out of finance
Online, over the phone or in person, we'll guide you through your options to see what's best for you.