Get a car for you, or a van for the family
Our car loans make getting the vehicle you want easy. You can borrow from $2,000 to $100,000, as long as we're confident that you can manage the repayments.
How we can help
Find the right loan to suit what you want to do.
Tailor repayments to your income – weekly, fortnightly or monthly.
Find the best interest rate.
What you need to apply
If you apply in person, and bring these documents with you, we can usually give you an answer on the spot.
Bank statement less than 30 days old

Who can apply?
You can apply for finance with us if you're a New Zealand resident or visa holder over 18 years of age, hold a valid New Zealand driver licence, and have regular income.
Find your next car
Our nationwide network of dealers can help you find a vehicle that meets your needs and is within your budget.
Find your nearest MTF Finance approved vehicle dealer
Whether you buy from one of our dealers, privately or online, we can help. Look out for the 'Apply with MTF Finance' button on Trade Me listings.
See vehicles for sale on Trade Me Motors
Protect yourself from the unexpected
Payment Waiver
You can't predict when you might be affected by redundancy, illness, injury or even death. Payment Waiver may provide protection if the unexpected happens.
Read more about Payment Waiver
Mechanical breakdown insurance
We also offer mechanical breakdown and motor vehicle insurance packages to protect you from unexpected expenses. The cost of these options can be included in your repayments.
Read more about mechanical breakdown insurance
After you're approved for a loan
We'll guide you through the loan contract, help you understand your rights and obligations, and then ask you to sign it.
If you have any concerns or questions about your loan agreement, seek advice from your lawyer or accountant before signing.
How it works
It's only three easy steps to apply with us.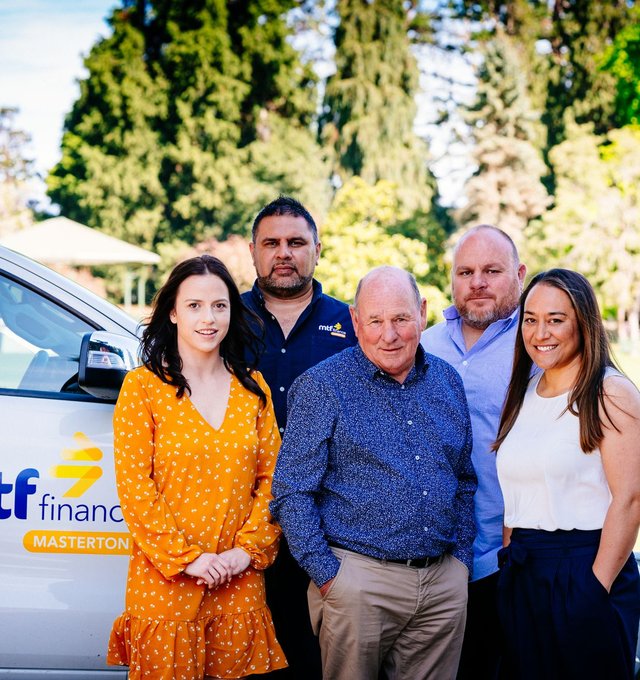 Apply

Apply online, call, or drop into see us.

Talk with us

We'll work with you on a loan that suits your needs.

Get approved

Share some supporting documents, and we'll get right on to it.
Why choose us
Here's some reasons why our customers trust us to help them get what they need.
We're here for you
Straight-up service, honest advice, and support that's just a phone call away.
Same-day approval
We can usually let you know how much you're approved for on the same day you apply.
Locals backing locals
We're local people living and working in your community.
We take the stress out of finance
Online, over the phone or in person, we'll guide you through your options to see what's best for you.